---
WELCOME TO GOLDEN LOTUS PUBLISHING! 
---
The main purpose of this site is to host our online bookstore. You can go there immediately by clicking on "Bookstore" in the menu above.
Golden Lotus Publishing is located in Palo Alto, CA.  Our fulfillment agent is Pathway Book Services, and we are distributed nationally and internationally through Amazon, Baker & Taylor, and Ingram. Our books are printed in the USA by high quality offset printers in Michigan and in Illinois.
Our main areas of interest are life and well-being. While the ideas presented in our books are often unconventional, they are based on serious scientific research, rejecting fads and magic. Golden Lotus Publishing was started by two engineers, and we are unapologetic about approaching health from an engineer's point of view: start with science, test and debug. We've been obsessed by it for more than 20 years.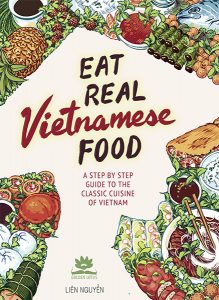 Eat Real Vietnamese Food, our latest title, contains 90 mouth-watering and hard-to-find Vietnamese recipes. It is a gorgeous 256 pages book, with full-color illustrations, hard cover and dust jacket. This book is as useful in the kitchen as it is beautiful on the coffee table. It was written by Lien Nguyen and presents her mother's "top-secret" recipes in a very readable step-by-step, illustrated format. A detailed chapter about ingredients will help navigate the Asian supermarket. Click here for more info and here to buy from our site.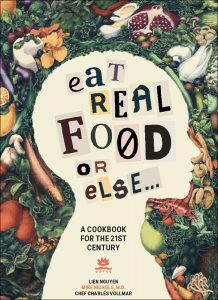 Combining delicious eating with nutritional health, Eat Real Food or Else… is a collaboration between Chef Charles Vollmar, Lien Nguyen, and Dr. Mike Nichols. Beside containing 90 detailed delicious step-by-step recipes, the book also presents a comprehensive system for lifelong health, with tools to make informed food choices. It advocates a pleasurable way of eating that focuses on whole body health. Click here for more info and  here here to buy from our site.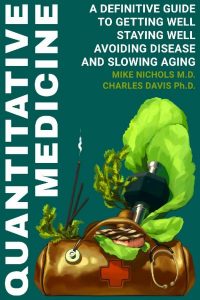 Focusing specifically on healthy lifestyle is Quantitative Medicine, by Dr. Mike Nichols and Charles Davis. Quantitative Medicine explains how to avoid or greatly reduce the risk of all chronic diseases—cancer, heart disease, diabetes, dementia, arthritis, osteoporosis—by using very specific and tailored health, exercise, and meditative activities. More here. Click here to buy from our site.