---
ABOUT US…
---
Lien Nguyen___
Proprietor, Golden Lotus Publishing, Author Eat Real Vietnamese Food, Coauthor, Eat Real Food or Else.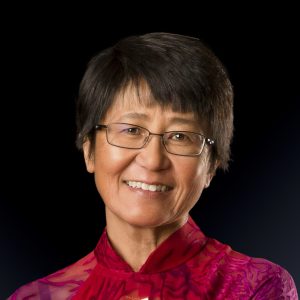 Lien Nguyen was born in Paris to Vietnamese parents and trained in France as an electrical engineer (X-Telecom). After a career in Silicon Valley, she retired and turned to the only really important matter: food! An award-winning author, she has published several cookbooks, which blend culinary topics with culture, history and science.
She has raised and fed three children. She currently lives in California with her husband and a varying number of family members.
Visit her blog for tasty recipes, healthy ideas, and joyful nutrition.
---
Mike Nichols M.D.___
Coauthor Eat Real Food or Else... Coauthor Quantitative Medicine.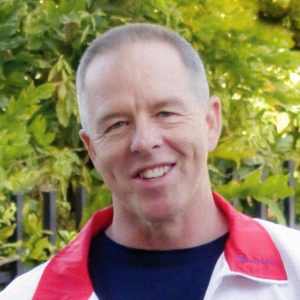 I have been helping people get the maximum out of their life for decades, using methods adapted to each person: diet modification, exercise, dealing with stress and mindfulness, and sometimes even pills. For 20 years I have had one patient after another ask me when I was going to write my method down. My answer has always been, "never." Well, they win. Eat Right or Else… is book one: more nutrition than almost any cookbook and tastier recipes than your nutritionist is likely to give you.
Quantitative Medicine, my main methodological work, is designed to be a complete self- healthcare system. "When You Are Serious," the third book in the series, includes statistical elements and graphing details and, as the title suggests, is only for the truly motivated. At this point all I can say is, "I'm working on it."
More info here.
---
Charles Davis___
Proprietor, Golden Lotus Publishing, Coauthor, Quantitative Medicine.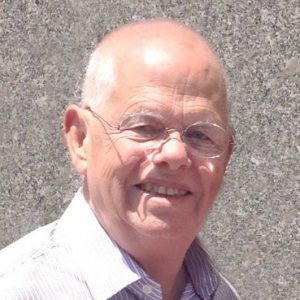 I am a Silicon Valley engineer and longtime patient of Dr. Mike, but unlike most engineers, I enjoy writing, and when the opportunity arose to chronicle the medical wizardry of Dr. Mike Nichols, I jumped at the chance. In the twenty or so years I had been a patient of Dr. Mike, he had consistently demonstrated insights and cures that seemed to fully elude the greater medical community.
For instance, at age 55, I thought I was perfectly healthy, but tests revealed I was pre-diabetic and borderline osteoporotic. Dr. Mike was able to rapidly reverse both of these with only modification to diet and exercise.
Dr. Mike wanted to spread the word, and the result is Quantitative Medicine, which explains why his methodologies work, how they works, and how to apply them.
---
Charles Vollmar___
Coauthor Eat Real Food or Else.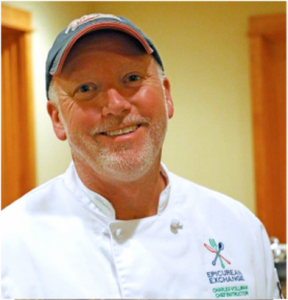 An honors graduate of the California Culinary Academy in San Francisco, Chef Charles Vollmar taught at several prominent San Francisco Bay Area cooking schools before establishing his own company, Epicurean Exchange in 1999. As a practicing chef instructor and culinary health educator, Chef Charles Vollmar emphasizes wellness, prevention and lifestyle enrichment. He is interested in all topics relating to cooking, nutrition, fitness and food appreciation.
Epicurean Exchange was a pioneer in the team-cooking concept, using the kitchen as a vehicle for corporate team-building, gatherings and retreats. This continues today, as companies, families and friends gather to cook, celebrate and enjoy quality experiences together.
Chef Charles Vollmar is also a seasoned culinary guide, who leads interactive behind-the-scenes tours presenting the philosophies and practices of local food producers and artisans. He also organizes and guides tours abroad, to explore the various cultures and origins of the food world.